Evernote Food helps you remember the food you love. From finding great new restaurants to documenting how to make family recipes, Evernote Food gives you one place to discover, collect, and remember your life's memorable moments in food.
Utility
The app makes it easy to browse and search thousands of recipes from blogs and websites and then save the recipes to My Cookbook with a single tap. Every recipe you collect is saved in My Cookbook, even ones you clip using Evernote on your desktop. You can then browse your recipes easily from your tablet. This is very handy and makes it easy to view recipes on your device rather than running back and forth to the computer. The app also has a restaurant search feature which allows you to search and plan restaurant reservations with OpenTable booking within the app. While I don't think another restaurant search tool is necessary, this feature is probably needed to beef up the utility of the app. Finally, quickly recall recently viewed recipes, Food Notes, and restaurants in the Recently Viewed menu.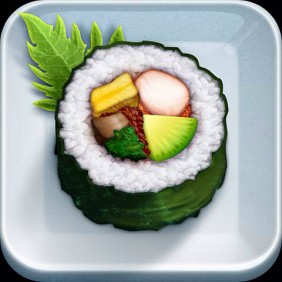 Features
Explore Recipes - Thousands of recipes from the best food sites to browse, search, and save. My Cookbook - Recipes you save in the app, plus ones you've clipped or saved in Evernote, show up here, making them easy to find from any device. Restaurants - A location-based list and map view of restaurants that lets you clip and save the ones you want to try and see all the spots you've visited. My Meals - A photographic journey through all of your past meals and food adventures.
Ease of use
Extremely easy to navigate, store recipes and look them up. The function to add pictures is also awesome! Also, not only can it import all the recipes already saved in Evernote but clipping new recipes from the explore feature is very easy to do. However as the quantity of clippings grows, there needs to be a way to organize them. I assume future updates will address the growing database.
Design
The app utilizes photos beautifully to save every memorable detail of your meals including photos, notes, location, and cuisine into Evernote Food in a section they call Photo Essays. I call it pocket food porn.
Video
Conclusion
In a world of foodies and wannabes, this handy app allows you to capture recipes, restaurants and food memories. Like another popular app w/ shared ideas - including recipes - Evernote Food offers great ideas from popular Web sites. I love to search & clip the recipes that interest me. I also like that the app is integrated w/ the main Evernote app, though some recipes I have in my "recipe" folder will not transfer over. Searching restaurants is a little lacking, as only a small selection of restaurants are actually available when performing a search.
Download