Similar to Bejeweled, Candy Crush Saga strings together delicious and colorful pieces of candy in this addictive puzzle game. Originally created for Facebook, the smartphone version was released in November 2012. It is the highest-grossing app on both the Google and Apple stores.
Graphics
Bright colored candy pieces are easily discernible. Careful, will induce candy cravings!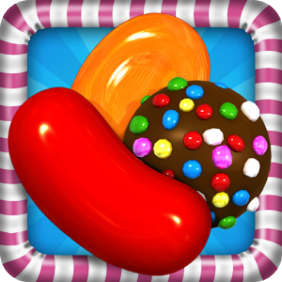 Usability
Swap pieces of candy to match three pieces in a row to remove. Connect more than three pieces to get a candy wrapper bomb. Candy Crush Saga is completely free to play but some in-game items such as extra moves or lives will an in-app purchase, but this can be disabled from the device.
Replay
Each game starts with the default maximum number of five lives. Each level requires at least one life to play, and one life is deducted if you fail to complete a level. Lives will regenerate at a rate of one life every 30 minutes.
Sound
Just some ambient background and sound effect music, with an occasional creepy voice saying "sweet" and "delicious". More annoying than helpful.
Pictures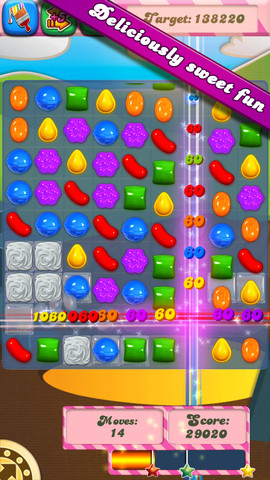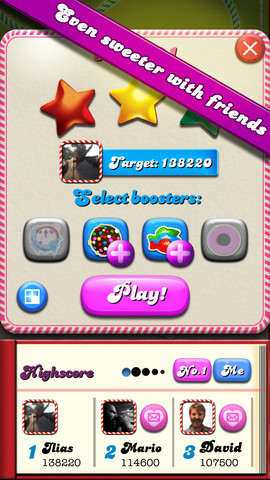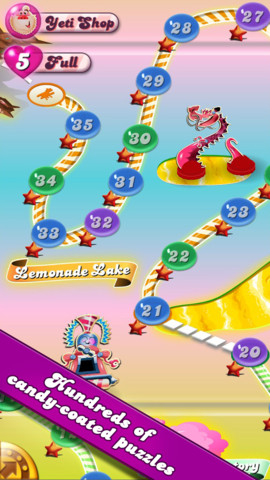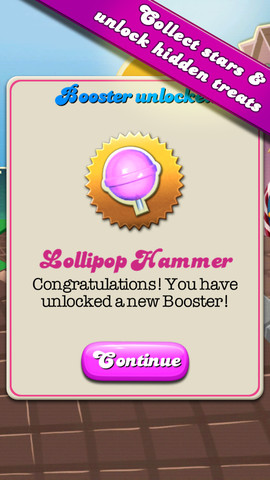 Conclusion
An addictive and fun game for kids and adults alike. Recommended for killing time but not worth the in-app purchases.
Download