Released for the first time for Android, fans of Robert Kirkman's award winning "The Walking Dead" will love this game which takes you from the moment Rick wakes up in the hospital, to the horrific camp invasion that costs the survivors valuable allies and friends. This game follows the comic book series, not the AMC TV show.
Graphics
The graphics are done to resemble a comic book drawing. Some elements of the screen are a bit too dark for my preference, which makes it more difficult when zombies come out of the darkness.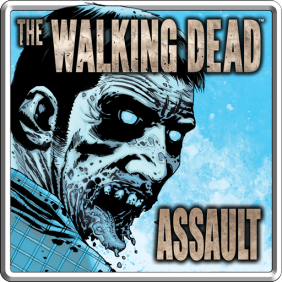 Usability
Gameplay is smooth overall, with the latest update re-balanced to feel more welcoming to players. Improvements were made in the latest release for more intuitive play for touch-screen devices.
Replay
An excellent game for fans of the comic book series, this action game includes authentic locations from the comic book, the ability to play as your favorite characters, and incentives to unlock and upgrade your characters' attributes. Chapters are short, so you can get a quick run done in short amount of time, or play for a while.
Sound
The music volume in this game is too loud and tends to overpower the sound of the approaching zombies. There also tends to be too many competing sounds at once and the background music is too repetitive.
Pictures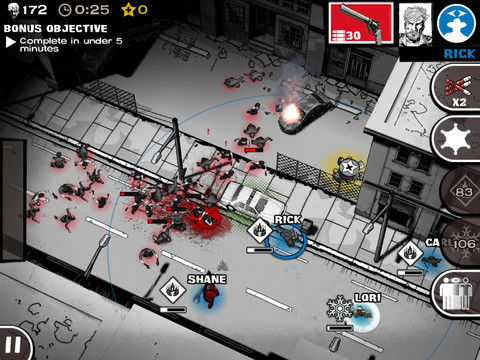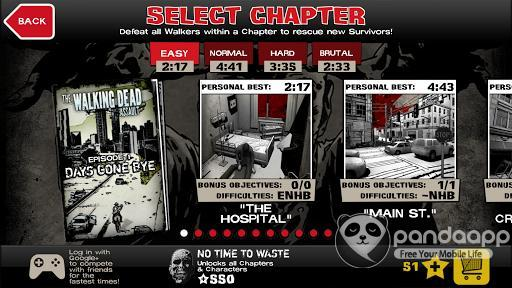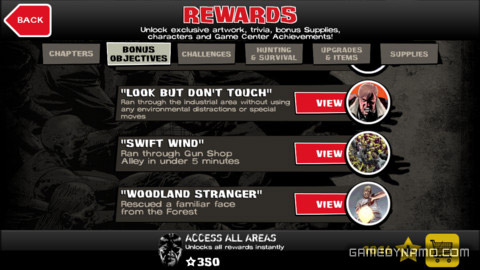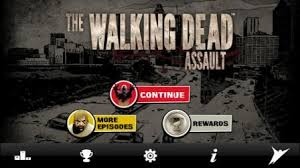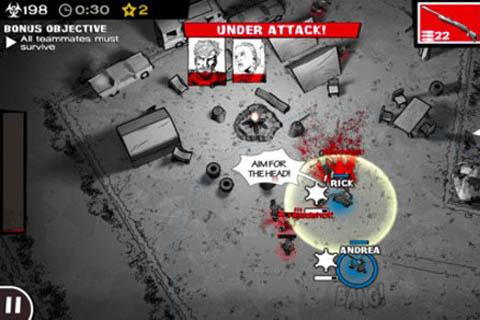 Video
Conclusion
11 chapters/levels with Achievements & Rewards + 9 different guns & melee axe for weapons. Leverage the environment by using car radios, alarms and other dead people to attract/distract walkers, plus flares you can carry. As you play and beat chapters you pick up team mates and each character has special moves which aid the teams overall strategy in offense & defense. An exceptionally well-done strategy game that is sure to not only please fans of the comic book but those looking for a fun and addicting game as well.
Download