Find homes that are just hitting the MLS, or those for sale by owner (FSBO). Plus, Zillow has rental listings for any type of property: single-family homes, apartments, town homes, condos and more. For homeowners, check Zestimate® home values on 100+ million homes in the U.S.
Utility
All the features and functions of the website in a convenient mobile application format. This a great tool to have for browsing properties on the fly and the GPS locator is especially helpful if you happen to be in a great neighborhood and are looking for nearby properties.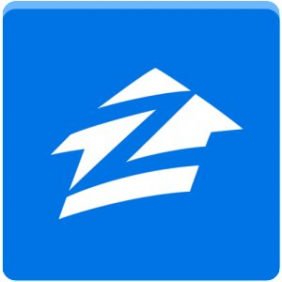 Features
Search for properties from where you are (via GPS locator); type in an address; by voice search; or draw a custom region on the map. Filter searches by price, beds, baths, keywords, and more. Save your favorites and searches and access them across platforms: Zillow.com or from any mobile device. Receive notifications when new listings hit the market, drop in price, show an open house date, or are sold so that you are always in the know. See the Zestimate of any home in the U.S. and see Rent Zestimates (estimated monthly rental price), on most homes and apartments. Contact a Realtor® or local agent to tour a home. Get mortgage calculators, real-time mortgage rates, and personalized loan quotes
Ease of use
Properties are displayed in a map and/or list format and color coded to differentiate between for sale by owner, agent, foreclosure, and more. Some geo location is off but for the most part is accurate. One complaint is that they should not allow undisclosed locations - exact address must be mandatory! Another drawback for NYC residents is that there is no filter for co-op, so condos and co-ops are lumped together and we all know that those are not the same thing!
Design
With the tablet you can enjoy home shopping on the big screen and compare homes side-by-side using the clever new home comparison tool. Icons on the map can be a little small to touch with a stubby finger. I like that the property information is displayed similar to the website.
Conclusion
This app is easy to use and super helpful for finding properties for sale. It helps you research property history and neighborhood values. It's also useful for figuring out what a reasonable price is for renting or listing your own home.
Download