Alto's Adventure is an endless snowboarding odyssey, set against a beautiful and ever changing alpine landscape. The game features fluid physics-based movement, procedurally generated terrain and stunning dynamic lighting and weather effects. The core mechanic centers around an easy to learn, yet difficult to master one button trick system that allows you to chain together increasingly more elaborate trick combos to maximize the players speed and compete for high scores and distances. As players progress through 180 handcrafted goals, they'll rescue runaway llamas, grind along village rooftops, leap over terrifying chasms and outwit the mountain elders. Before long players will also acquire the legendary Wingsuit – an item that adds an entirely new gameplay dynamic to the mix, allowing players to soar gracefully down the mountain, loop high into the air and string together even longer trick combinations. Play as one of six characters, including Alto and his friends (even a snowboarding llama), each with their own unique attributes and abilities suited to different styles of play.
Graphics
Some of the backdrops you're snowboarding against include Chasm, Dawn, Forrest, Night, Snow and Storm. I can't stress enough how beautiful this game looks. The minimalistic design is a welcome change to the more commonly seen loud and busy graphics that most games have. I was especially impressed by simulated weather and lightning effects such as thunderstorms, blizzards, fog, rainbows, shooting stars and more.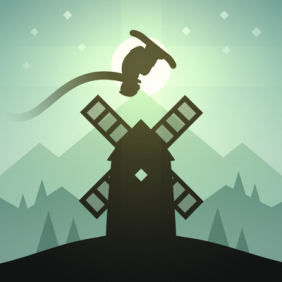 Usability
The controls are very simple, with a one-tap control system to perform jumps for ramps, grinds, and avoiding rocks. Holding down during a jump will begin to execute a backflip. Timing is everything and without enough airtime, your chance of face planting in the snow is of high likelihood. But it doesn't take long to master and a few minutes into the game and you'll be drifting through peaks and valleys, grinding rooftops and leaping over chasms like a pro.
Replay
The best part of the game is that each ride feels completely new. You never feel like you run the same course and although there are consistencies with wide chasms, forests, and an "escape from the elder" component, the variety of each environment gives it a refreshing take each round. The game includes a total of 180 goals, each carefully handcrafted and increasing in level of difficulty and skill required. Riding along village rooftops, jumping over chasms and outsmarting the mountain elders will earn you points as you compete with friends on Game Center for high scores, best distances or best combos. Completing the goals unlocks additional characters and collecting shooting stars earns you credits to upgrade their skills.
Sound
Featuring a somber soundtrack, the game is best played while listening to headphones and zoning out. The music is designed to encourage a fully-immersed and ambient experience.
Pictures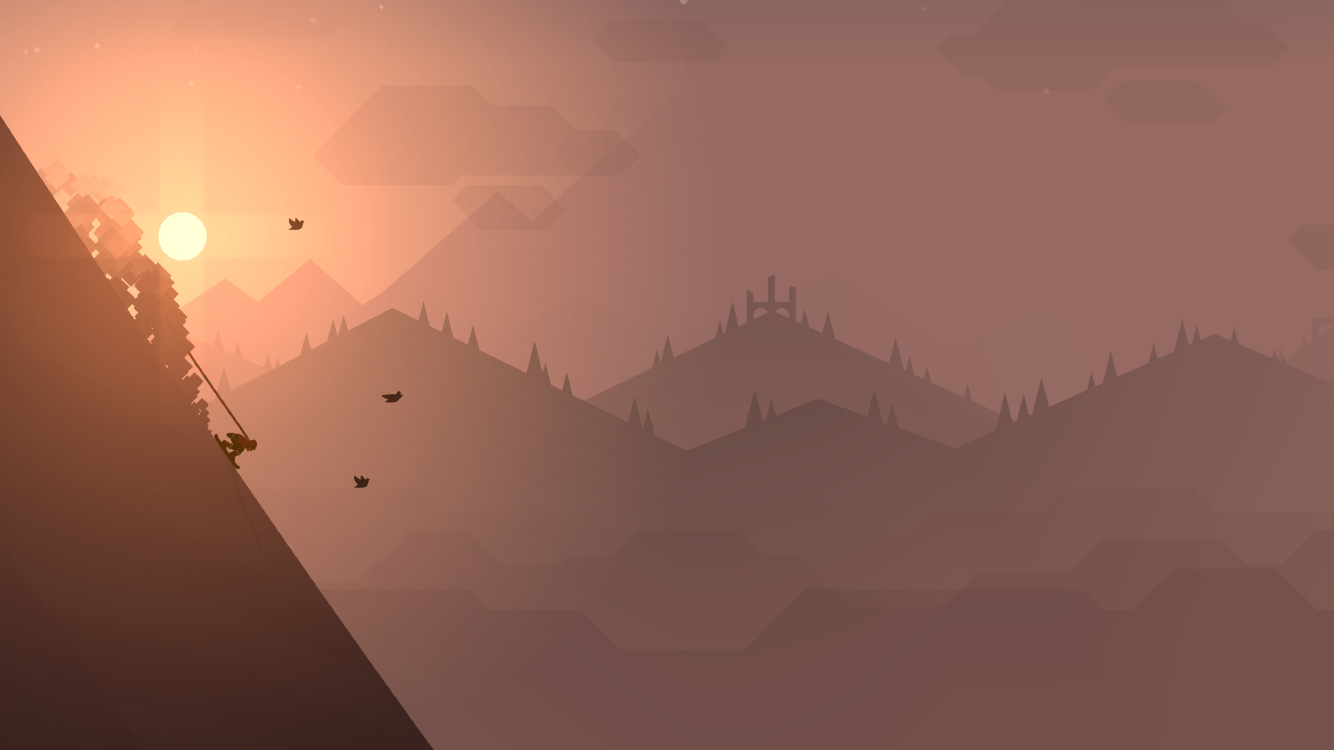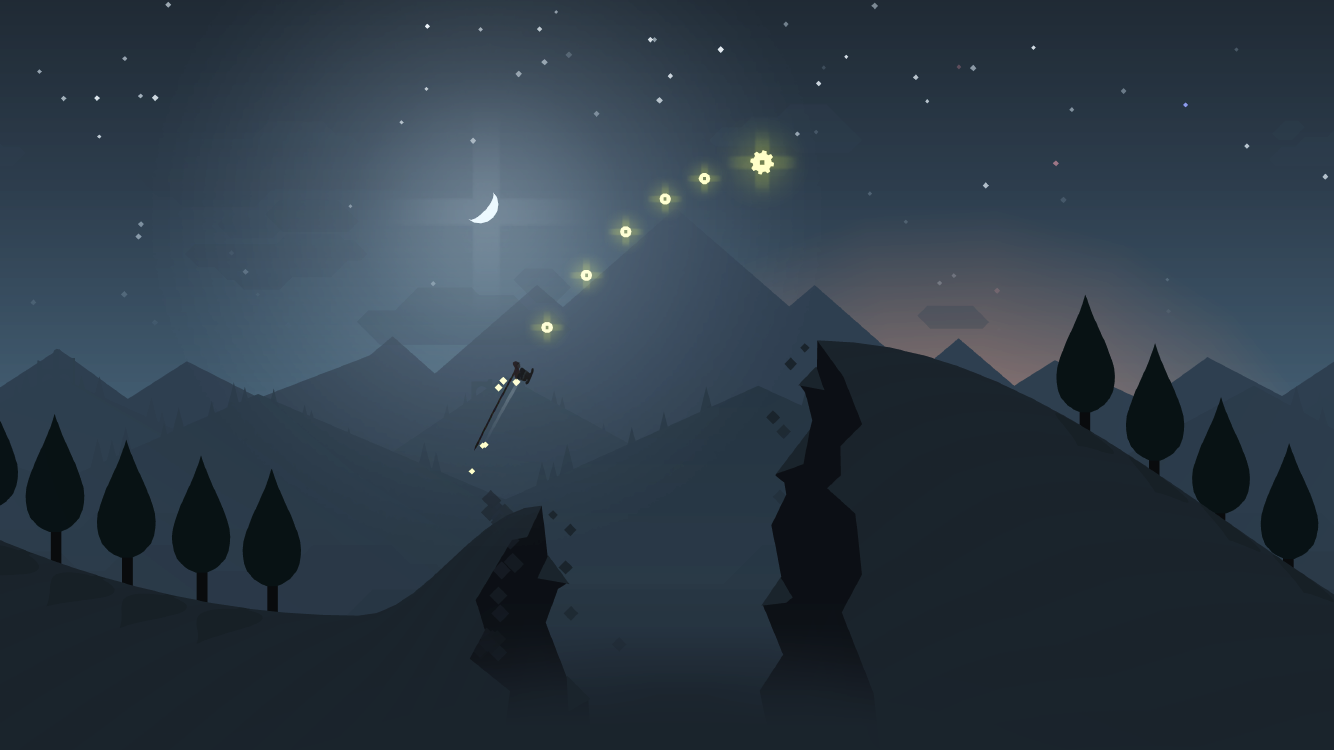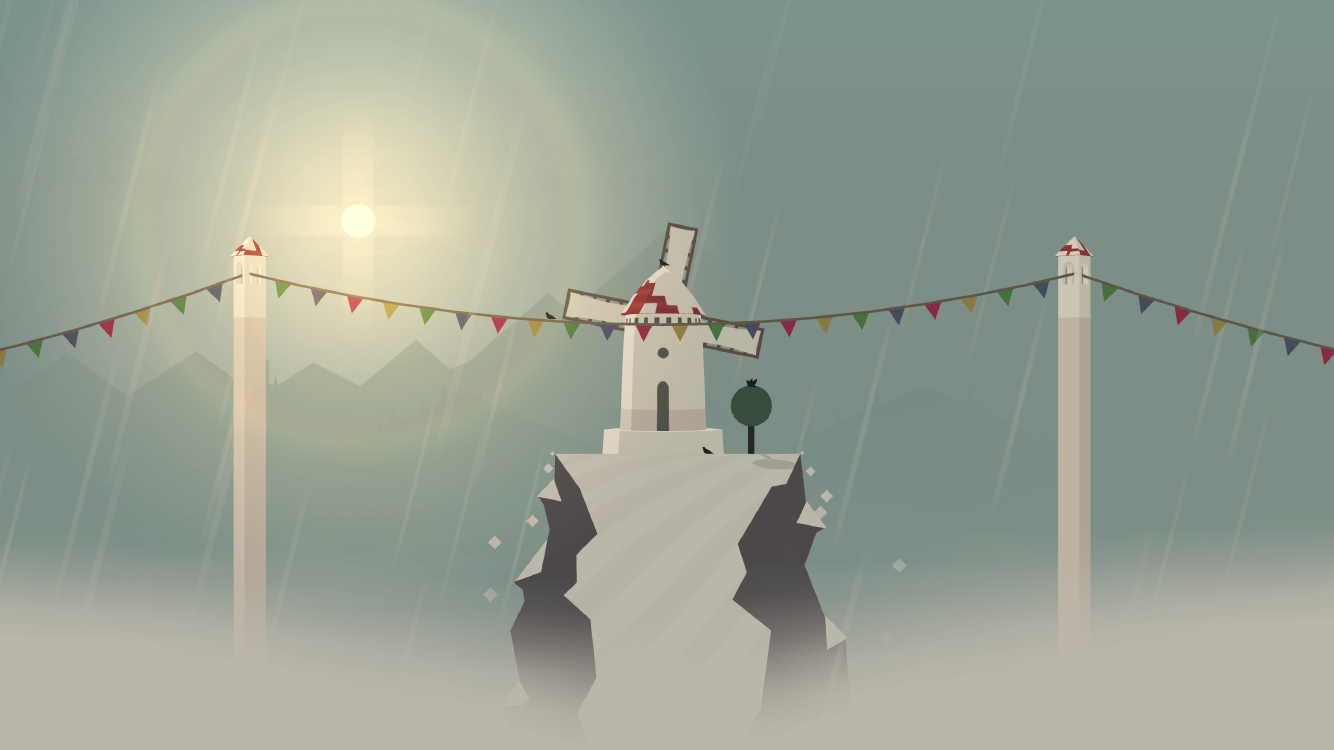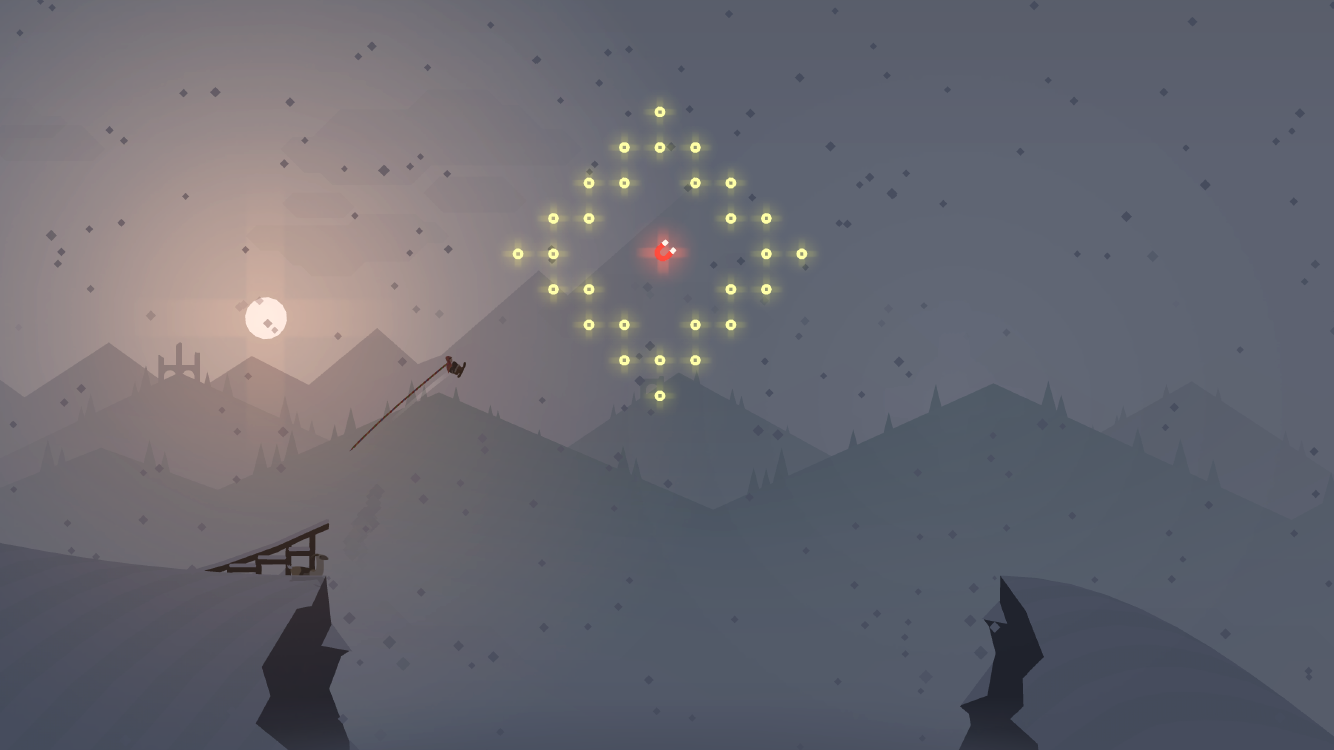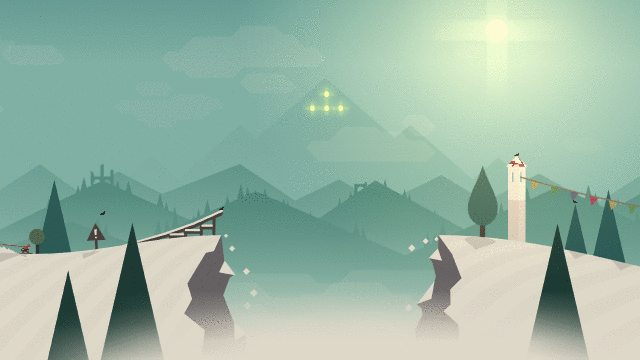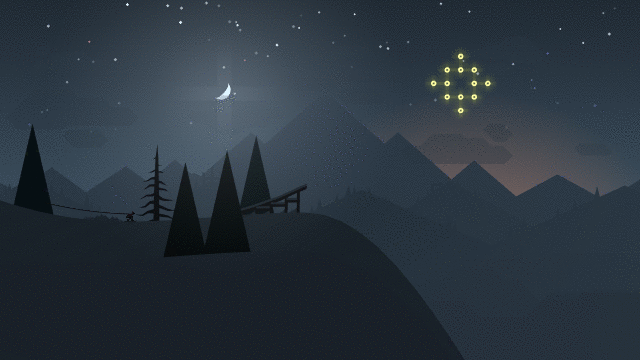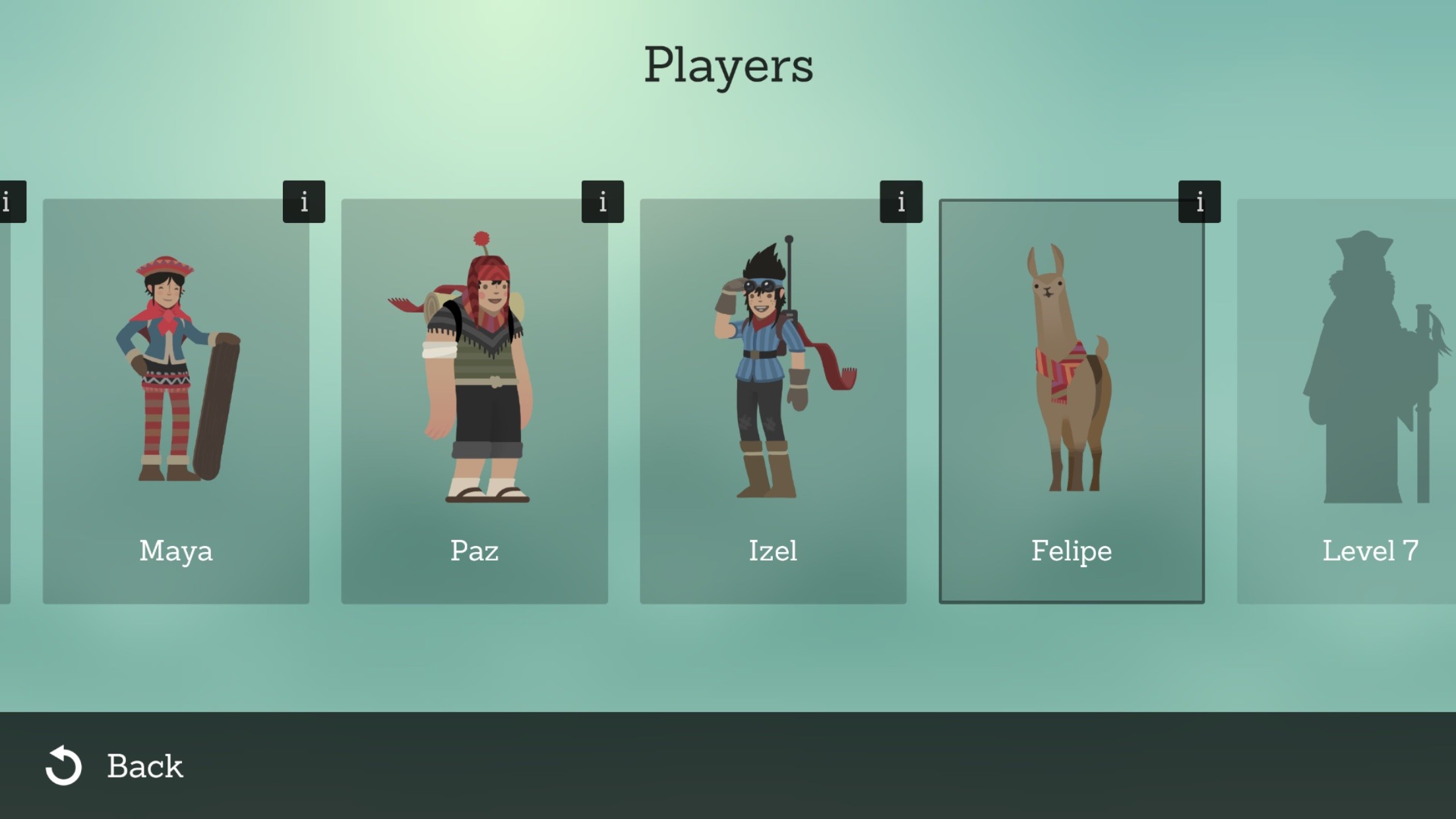 Video
Conclusion
Fans of winter games and those who are looking for originality amongst the usual game selections in the store shouldn't miss this one. There are no in-app purchases or ads, making game play all the more pleasant. It looks splendid, doesn't disappoint in terms of longevity and will surely keep you coming back for more.
Download